Best Wardrobe Manufacturer In Muzaffarnagar
As one of the most important elements of any bedroom, a wardrobe must be functional, spacious, and stylish. It should not only keep your clothes and accessories organized, but also complement the overall aesthetics of the room. This is where DNB Interiors, one of the Best Wardrobe Manufacturer In Muzaffarnagar, comes in.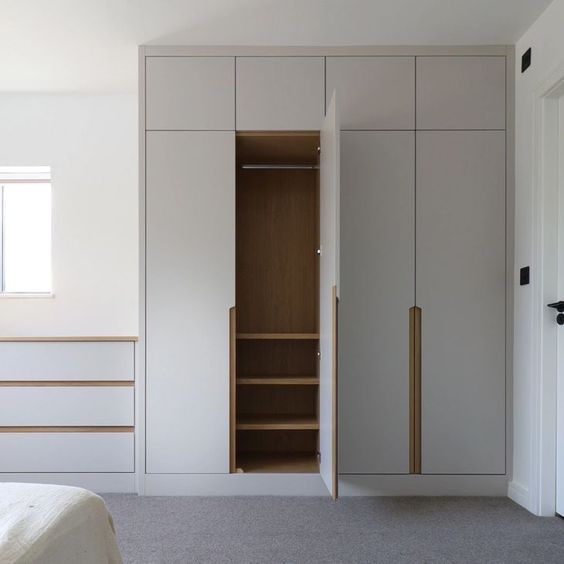 With years of experience in the industry, DNB Interiors offers a wide range of wardrobe designs that cater to different tastes and requirements. Whether you need a simple wardrobe with clean lines or a more elaborate one with intricate detailing, they have got you covered.
Why Choose DNB Interiors As Your Wardrobe Manufacturer In Muzaffarnagar?
There are several reasons why DNB Interiors is the top choice for many homeowners in Muzaffarnagar when it comes to wardrobe manufacture. Here are some of them:
Quality Materials:
DNB Interiors only uses the best materials available to ensure that their wardrobes are durable and long-lasting. They offer a variety of materials such as plywood, MDF, and particleboard, each with its unique features and benefits.
Customization:
DNB Interiors understands that every client has unique needs and preferences, which is why they offer customization services. They can tailor their designs to fit your space, style, and storage requirements.
Expert Craftsmanship:
The team at DNB Interiors consists of highly skilled and experienced craftsmen who take pride in their work. we pay attention to every detail and ensure that each wardrobe is made with precision and care.
Competitive Prices:
Despite offering high-quality wardrobes and customization services, DNB Interiors' prices remain competitive. They believe that everyone should have access to beautiful and functional wardrobes without breaking the bank.
Conclusion
If you are looking for the best wardrobe manufacturer in Muzaffarnagar, look no further than DNB Interiors. With their commitment to quality, customization, expert craftsmanship, and competitive pricing, they are the top choice for homeowners in the region. Contact us today to discuss your wardrobe needs and start designing the perfect wardrobe for your space.