Sliding Wardrobe Manufacturer in Dehradun
Sliding wardrobes have become an essential part of modern homes and apartments, offering practical and stylish storage solutions. Let's explore everything you need to know about DNB Interiors and why they are the best choice for all your wardrobe needs.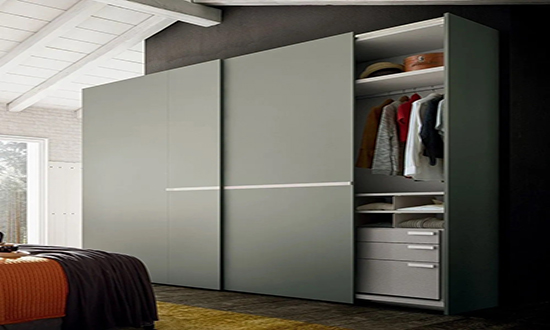 About DNB Interiors
DNB Interiors is a leading Sliding Wardrobe Manufacturer in Dehradun, providing high-quality Sliding Wardrobe to customers. They have a team of skilled craftsmen and designers who work together to create wardrobes that meet the individual needs and preferences of each customer. With years of experience in the industry, DNB Interiors is a trusted and reliable company that is dedicated to providing the best possible service and products to their customers.
Why Choose DNB Interiors for Your Sliding Wardrobe Manufacturer in Dehradun?
There are many reasons why you should choose DNB Interiors for your Sliding Wardrobe Manufacturer in Dehradun, including:
Customizable Wardrobes:
DNB Interiors offers a wide range of customization options, allowing you to create a wardrobe that perfectly fits your space and style. Whether you prefer traditional or modern styles, or need specific sizes or finishes, DNB Interiors can accommodate your needs.
Quality Materials:
All of the wardrobes produced by DNB Interiors are made with high-quality materials, including solid wood, glass, and metal. This ensures that your wardrobe will last for years to come, and will provide the durability and reliability you need.
Affordable Prices:
DNB Interiors offers competitive pricing on their products, so you can get a top-quality wardrobe without breaking the bank. They also offer financing options, so you can get the wardrobe of your dreams without having to wait.
Expert Installation:
DNB Interiors provides expert installation services, so you can rest assured that your wardrobe will be installed correctly and safely. Their experienced technicians will ensure that your wardrobe is properly installed and that it functions smoothly and quietly.
Exceptional Customer Service:
DNB Interiors is dedicated to providing the best possible customer service, and they take pride in their reputation for excellence. They are always available to answer any questions you may have, and will work with you to ensure that you are completely satisfied with your purchase.
Advantages of Sliding Wardrobes
Space-saving design that maximizes room space without taking up floor space.
Increased storage space for clothes, shoes, and other items, leading to a decluttered home.
Aesthetic appeal with a range of styles, colors, and finishes to match any home decor.
Durability, made with high-quality materials to withstand daily use.
Easy to use with smooth, quiet sliding doors.
Conclusion
In conclusion, DNB Interiors is the best choice for a sliding wardrobe manufacturer in Dehradun. They offer custom wardrobes, quality materials, affordable prices, expert installation, and exceptional customer service. Sliding wardrobes offer space-saving design, increased storage, aesthetic appeal, durability, and ease of use.