Looking for the best wardrobe makers in Muzaffarnagar? DNB Interiors is the answer to all your wardrobe needs. With years of experience in the industry, we have established ourselves as one of the top and best wardrobe makers in Muzaffarnagar.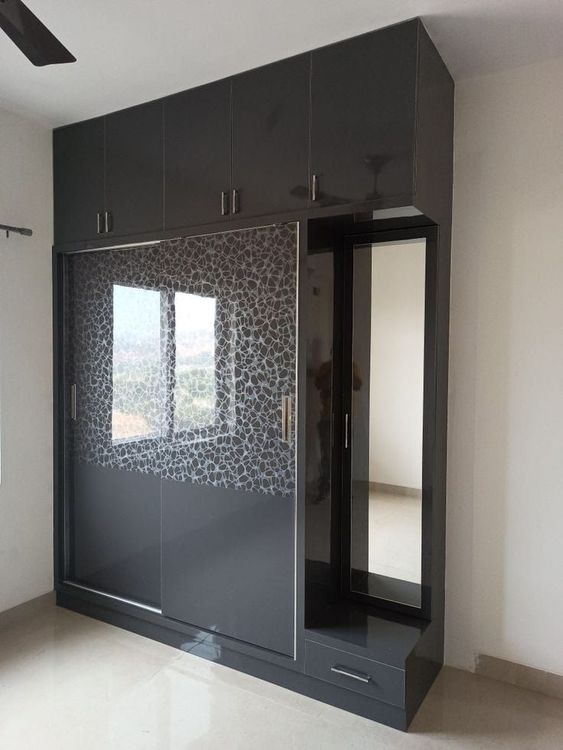 About DNB Interiors
At DNB Interiors, we understand that a wardrobe is not just a piece of furniture, but an essential part of your home. It is a place where you store your clothes and belongings, and it needs to be functional and aesthetically pleasing. That is why we design and manufacture wardrobes that are not only spacious but also stylish and modern.
Our team of experts works closely with you to understand your requirements and preferences. We offer a wide range of wardrobe styles, from traditional to contemporary, and can customize the design to suit your space and budget. Our wardrobes are made using the highest quality materials and fittings, ensuring durability and longevity.
Why we are considered one of the top and best wardrobe makers in Muzaffarnagar:
Customization:
We understand that every client has unique requirements, and we offer complete customization of our wardrobes to suit your needs. From size and shape to material and finish, we can tailor the wardrobe design to fit your space and style.
Quality materials:
We use only the best quality materials in our wardrobes, including high-grade wood, laminates, and hardware. This ensures that your wardrobe is not only stylish but also durable and long-lasting.
Professional installation:
Our team of experts provides professional installation services to ensure that your wardrobe is fitted perfectly and functions smoothly.
Affordable pricing:
We offer competitive pricing for our wardrobes without compromising on quality. We believe that everyone should have access to stylish and functional wardrobes without breaking the bank.
Excellent customer service:
At DNB Interiors, we believe in providing excellent customer service. Our team is always available to answer your questions and concerns, and we ensure that you are completely satisfied with our products and services.
Conclusion
if you are looking for top and best wardrobe makers in Muzaffarnagar, look no further than DNB Interiors. With our expertise and commitment to quality and customer satisfaction, we are confident that we can provide you with the perfect wardrobe for your home. Contact us today to schedule a consultation and get started on creating your dream wardrobe.