Modular kitchens have revolutionized the way we cook and interact in the kitchen space. A well-designed modular kitchen can not only enhance the aesthetic appeal of your home but also make cooking a more organized and enjoyable experience. If you're looking for the best modular kitchen makers in Muzaffarnagar, look no further than DNB Interiors.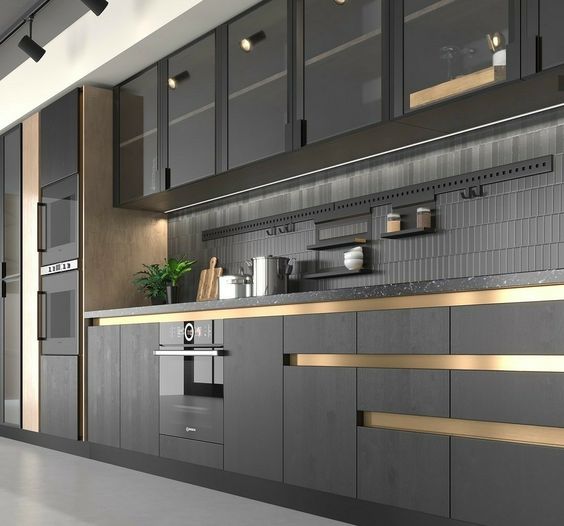 DNB Interiors is a renowned name in the interior design industry, offering bespoke and customized solutions for your home decor needs. With a focus on functionality and aesthetic appeal, they bring together the latest trends in modular kitchen design to create a space that is both stylish and practical.
Why Choose DNB Interiors As Modular Kitchen Makers In Muzaffarnagar?
Customized Solutions:
DNB Interiors understands that every kitchen is unique, and so are the needs and preferences of every homeowner. They offer customized solutions tailored to your specific requirements, ensuring that you get a kitchen that is not only functional but also reflects your personal style.
Experienced Team:
With years of experience in the interior design industry, the team at DNB Interiors is equipped with the expertise and knowledge to handle even the most complex kitchen projects with ease. They are committed to delivering quality workmanship, ensuring that every detail is taken care of to provide you with a modular kitchen that is both functional and visually stunning.
Use of High-Quality Materials:
DNB Interiors uses only the best quality materials to create your modular kitchen. From the cabinets to the countertops, everything is crafted using materials that are durable and long-lasting, ensuring that your kitchen looks as good as new for years to come.
Competitive Pricing:
DNB Interiors believes that quality interior design should be accessible to everyone. They offer competitive pricing for their modular kitchen solutions, making it possible for homeowners to get the kitchen of their dreams without breaking the bank.
Conclusion
If you're looking for the best modular kitchen makers in Muzaffarnagar, DNB Interiors should be your go-to choice. With their expertise in interior design and commitment to quality, they can help you create a modular kitchen that is both practical and visually stunning. Contact them today to get started on your dream kitchen project!